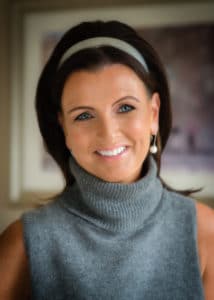 THE GOSPEL MESSAGE & YOUNG PEOPLE – INSPIRE THEM TO SHINE
Last Saturday, 13 May 2017, I graduated from St. Patrick's College, Maynooth with my Certificate in Spirituality (Youth Retreat Facilitation). It was a sweet day and a surprisingly proud moment for me.
I say surprisingly because when I first commenced the Shekinah course last October 2016, I guess I really did not know what to expect. I had done some practical retreat work, working with children and young people from the ages of 12 to 18 but in doing so I felt I lacked something. I felt that to be the best youth facilitator, I needed more insight, more education and more guidance into that work. It is work I hugely enjoy but its value, power and relevance cannot be underestimated and I felt I need better equipment to meet the challenges. The Shekinah course provided me with that.
My first session was on a Saturday in early October. I mumbled a little about it being a Saturday, but if the truth be told, it was the best day to attend as it did not impact on my usual weekly activities. When I sat down on that first morning of that first Saturday, the opening words of our leader was to tell each of us to relax, that this was a day for ourselves and to cherish it as such. And just like that I knew I was in the right place at the right time.
Saturdays with Shekinah would become my routine. Between October and December I would attend seven sessions of the course at the state-of-the-art Margaret Aylward Centre in Glasnevin and another three between January and April. I would have three essays to complete and three practicals to administer.
I never anticipated back in October entering into winter, the joy and light that these Saturdays would bring. Though those participating in the course with me came from different walks of life and owned different motivations for doing the course, we all came together in sharing and believing in Shekinah's ethos, worth and importance. Far from seeing my Saturdays as grudgingly given to education, I saw those Saturdays as the highlight of my week.
The course consisted of theory, talks, demonstrations and discussion. There was fun, drama, creativity and so much laughter. The ice-breakers and the meditation though quite different in their guises were hugely instrumental in relaxing us as a group and connecting us as individuals. I felt safe here and I felt safe with the people around me. This is what Shekinah champions – an environment where dialogue, exchange and discourse is easy, un-impinged and that word again – safe!
This is the atmosphere I seek to create for the young people I work with. I want to relay what Shekinah relayed to me, that each retreat day is a day set aside from which every individual has the opportunity to benefit. It is a day like no other. With Shekinah, I discovered the space to connect with myself, something hugely invaluable to me now in going forth and connecting with others.
We concluded our last session in April sitting outside on the sun-drenched terrace of the Margaret Aylward Centre. To host it there on such a glorious day is another illustration of the flexibility and spontaneity of this course and of the people who run it. There was a harmony and a quiet pride amongst us. We had come through our essay writing, completed our practicals and we were coming to our journey's end. It was a bittersweet moment.
Working with young people is what I want to do. Creating a space for them to journey from their heads to their hearts is what I want to facilitate. From the Shekinah course I now have those tools. It was a year that delivered more than I could ever have expected. And my sincere wish is that those with whom I will work in the future will benefit and thrive from all that Shekinah has taught and impressed on me.
Yvonne Joye